Brandon finished up the rocking chair he has been working on for the nursery, and it is too beautiful to describe. It looks more like a sculpture than a rocking chair, and I am amazed at the details and curves every time I look at it. It is really comfortable too; all those beautiful curves fit just perfectly when I sit in it. Baby Everett is going to love rocking in this chair his Daddy made for him.
Here are the final stages and the finished chair in the nursery with some close-ups of the details.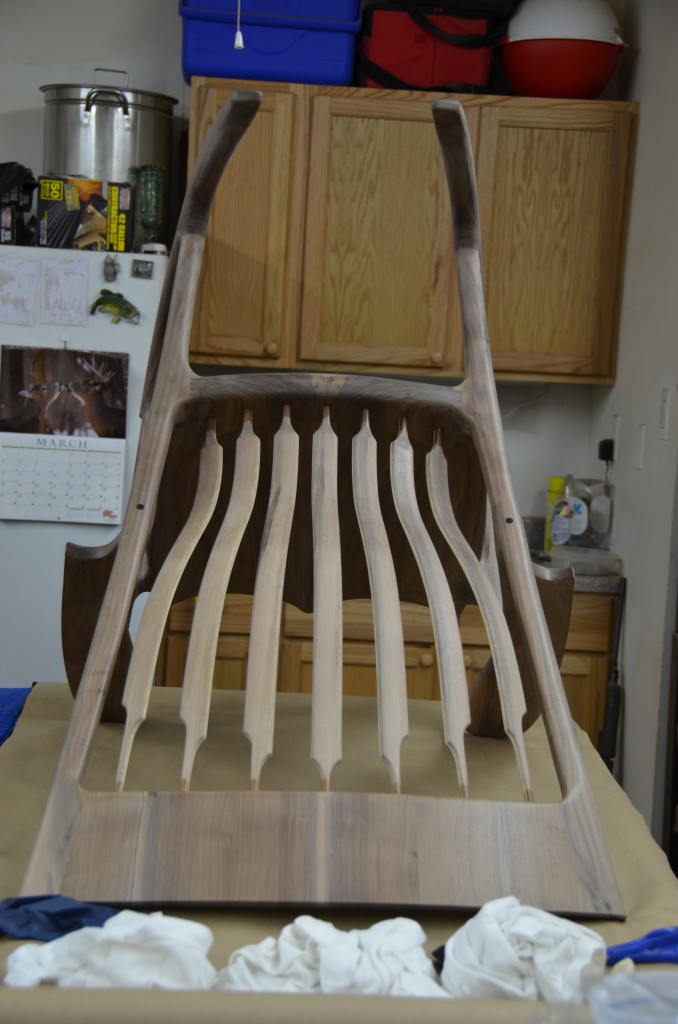 Finishing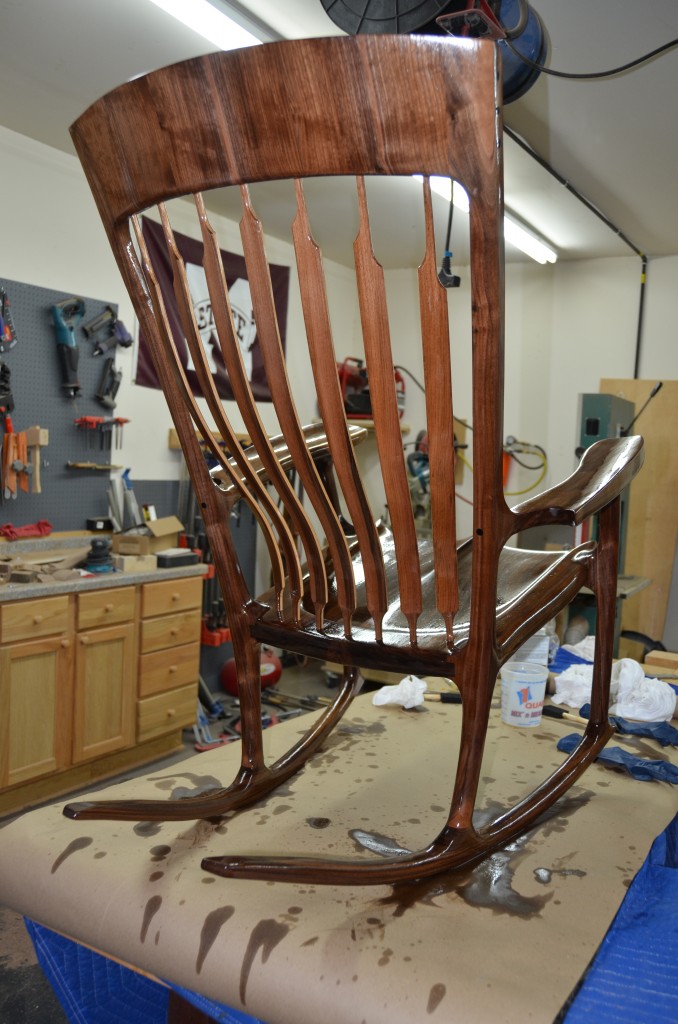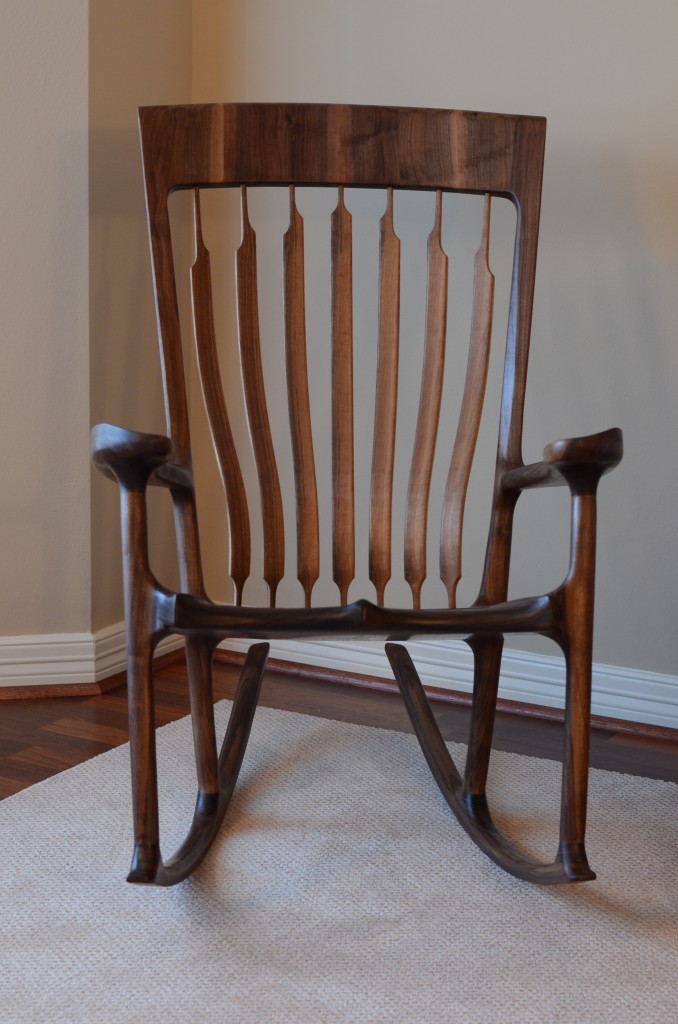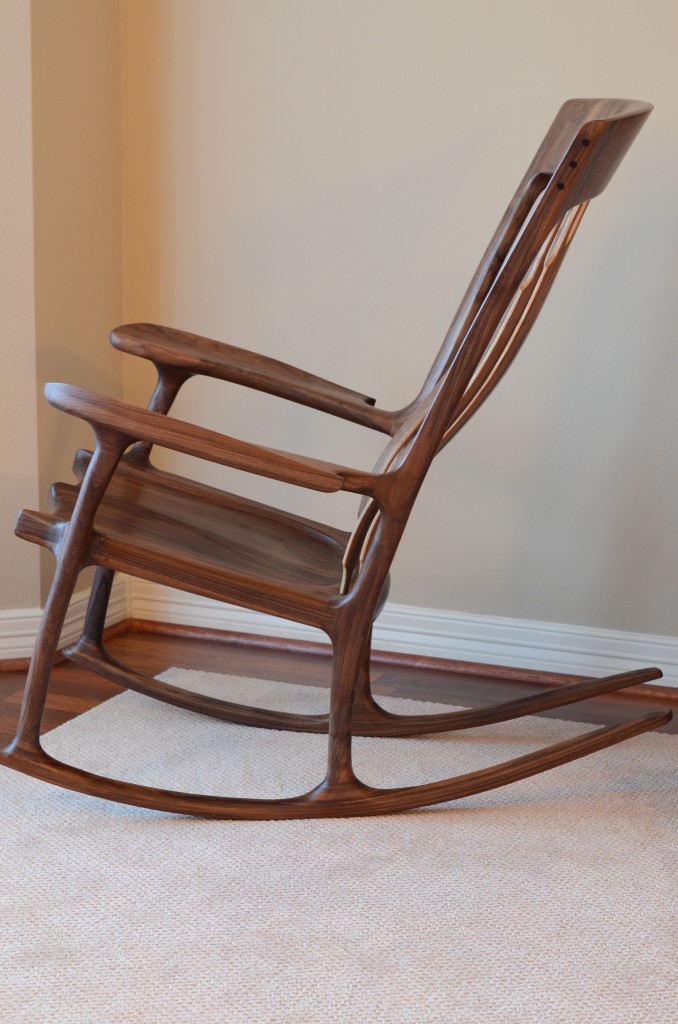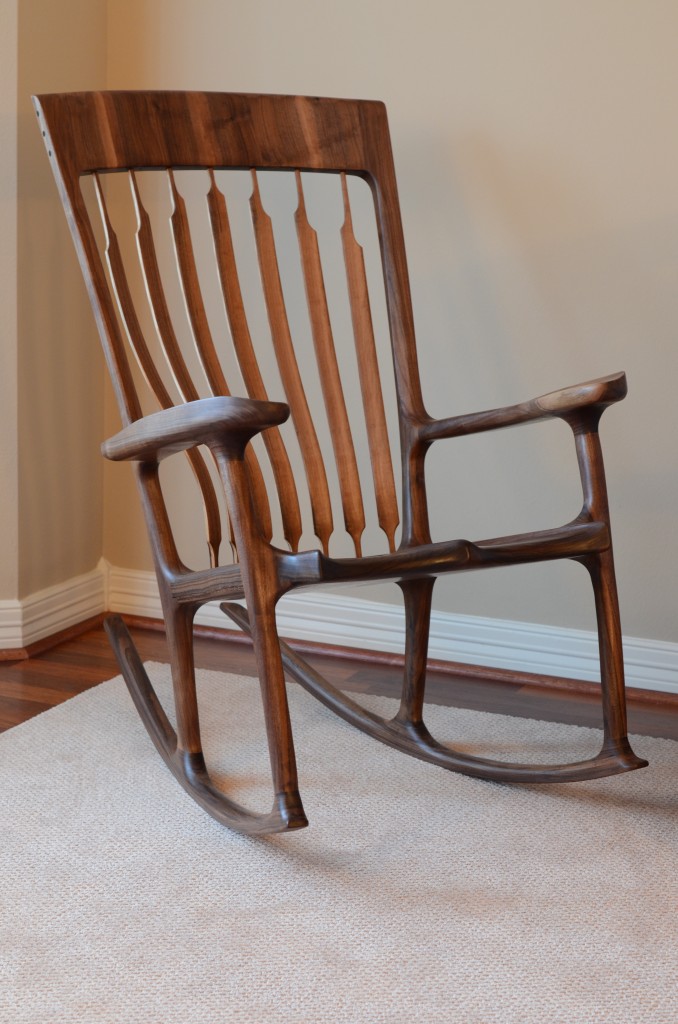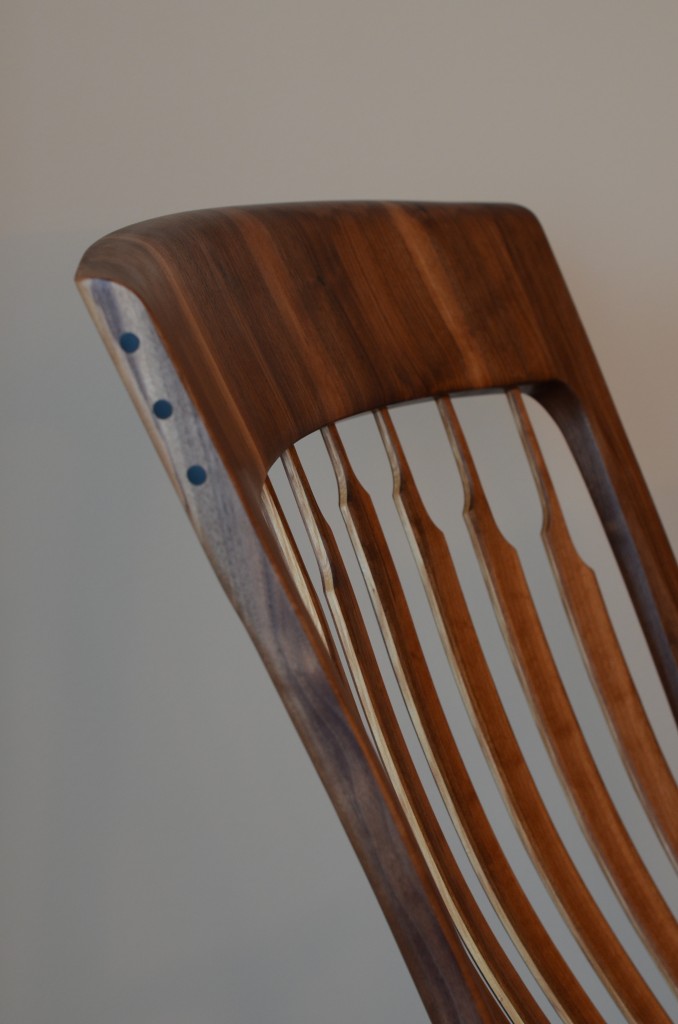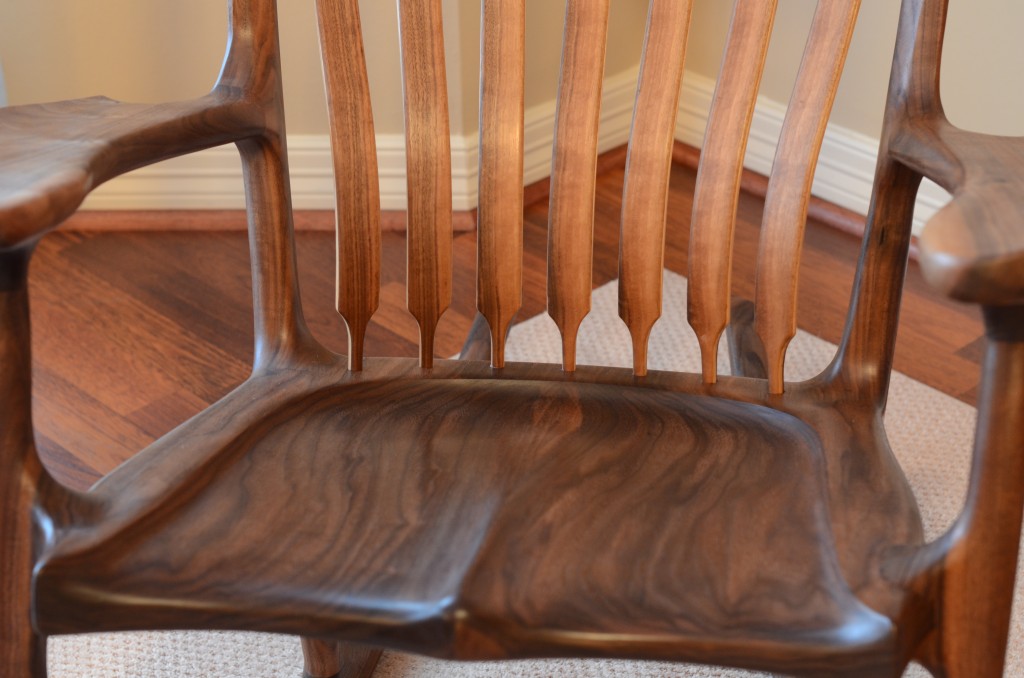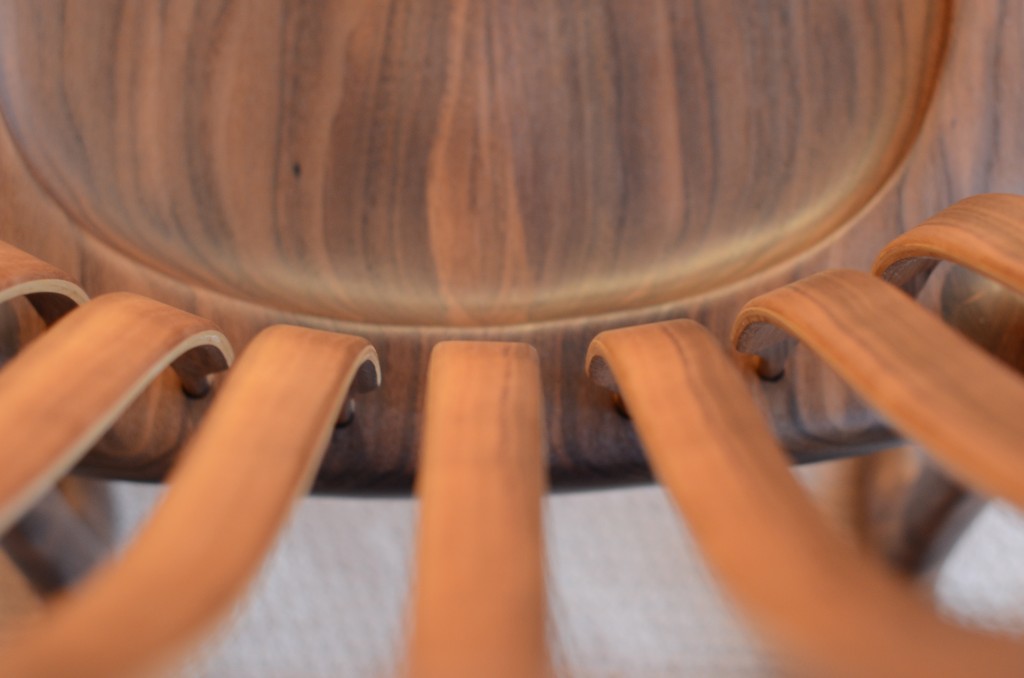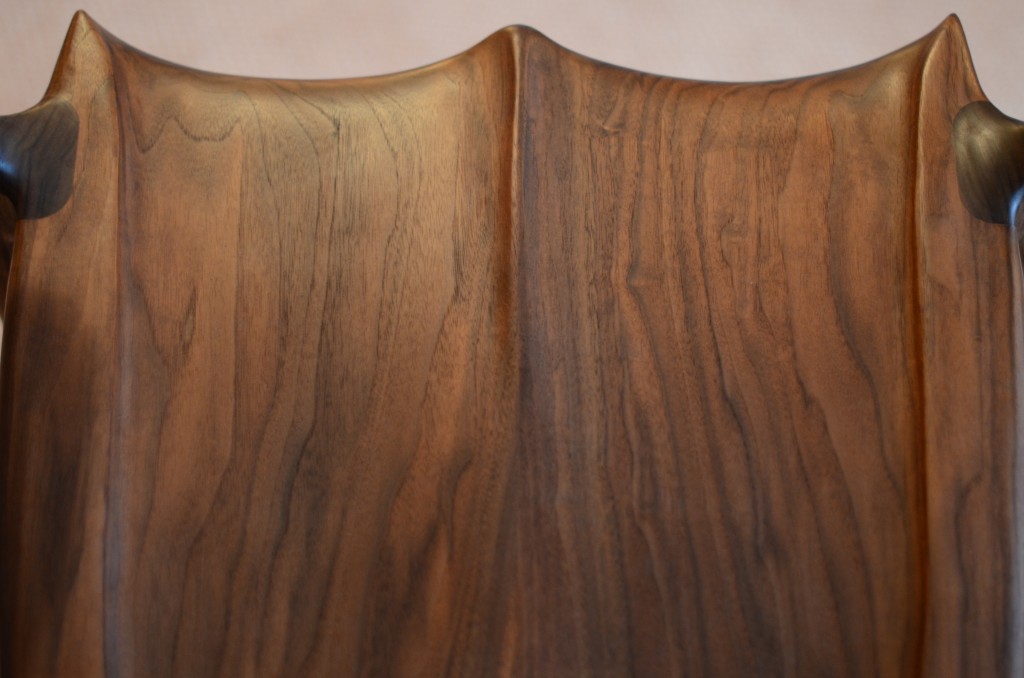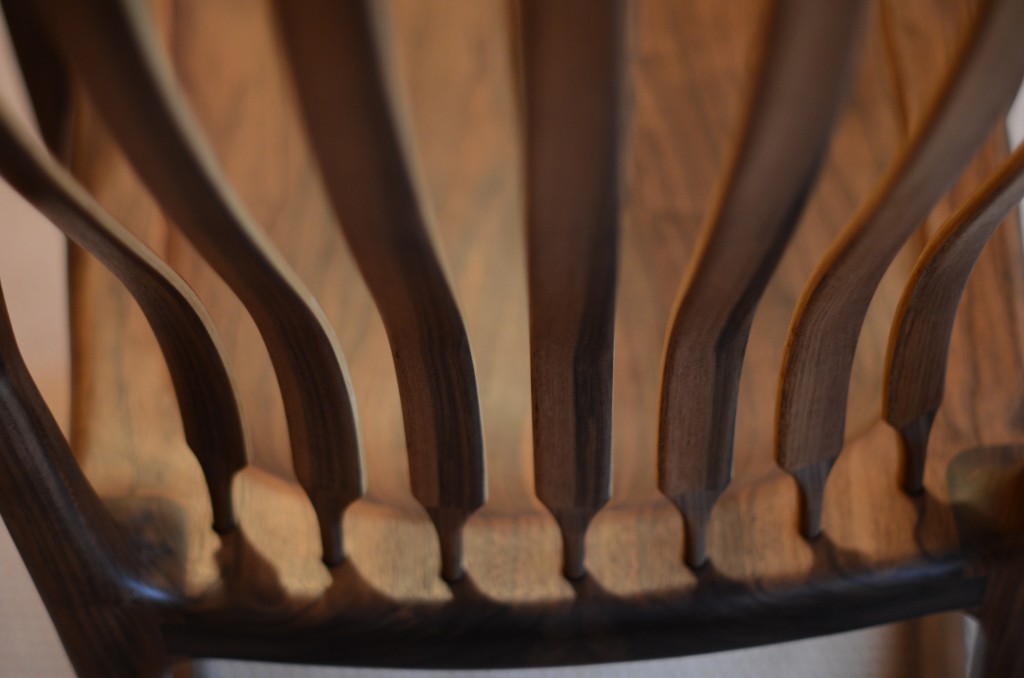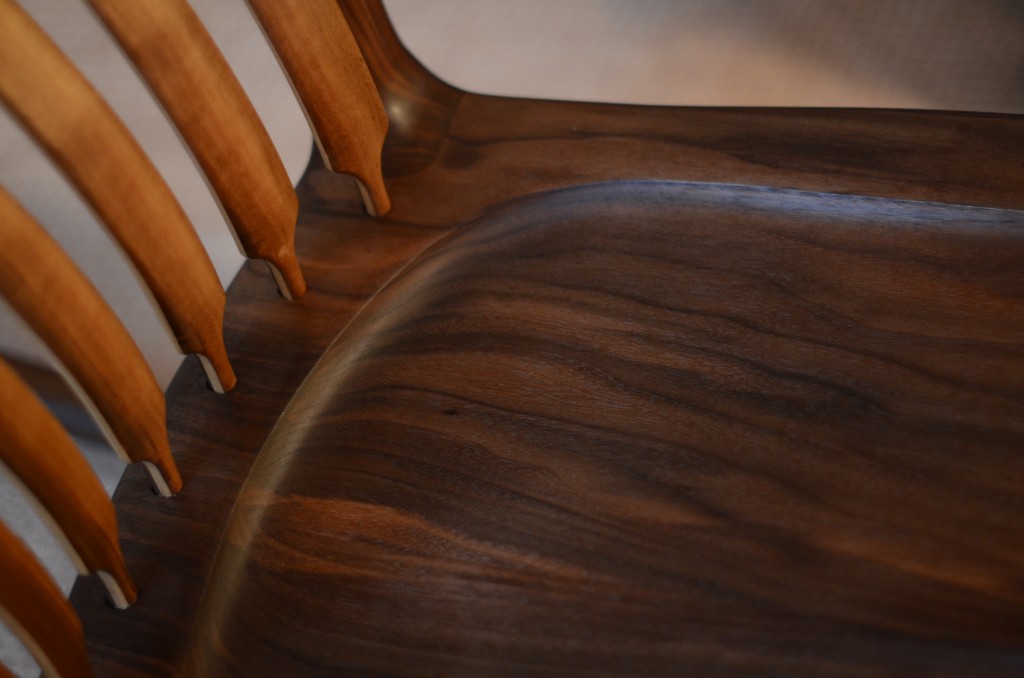 Such a beautiful gift we will treasure forever. It fits us both perfectly and we can't wait to rock sweet Baby Everett!