I have so many creative interests and it seems I am always adding more. Even with a room full of unfinished projects and never enough time to get to the things I already love doing, when curiosity strikes I have to follow it. When that happens I get into this hyperfocused, near obsessive, TellMeEverythingAboutThisNewThing mode. I skim, get supplies, try it out, and research what other people are doing like it's my job. Most recently this phenomenon has been with weaving. It went something like this…
What can I get my mother for Christmas?
She likes to try out new creative avenues as well, and so I started thinking about something she may enjoy doing. About this same time I see a weaving pop up on Instagram which reminded me of other examples I had seen pop up here and there and thought – hmmm. She does have a lot of yarn already and I am sure I could find a thingy to do it with on Amazon. Let the searching begin.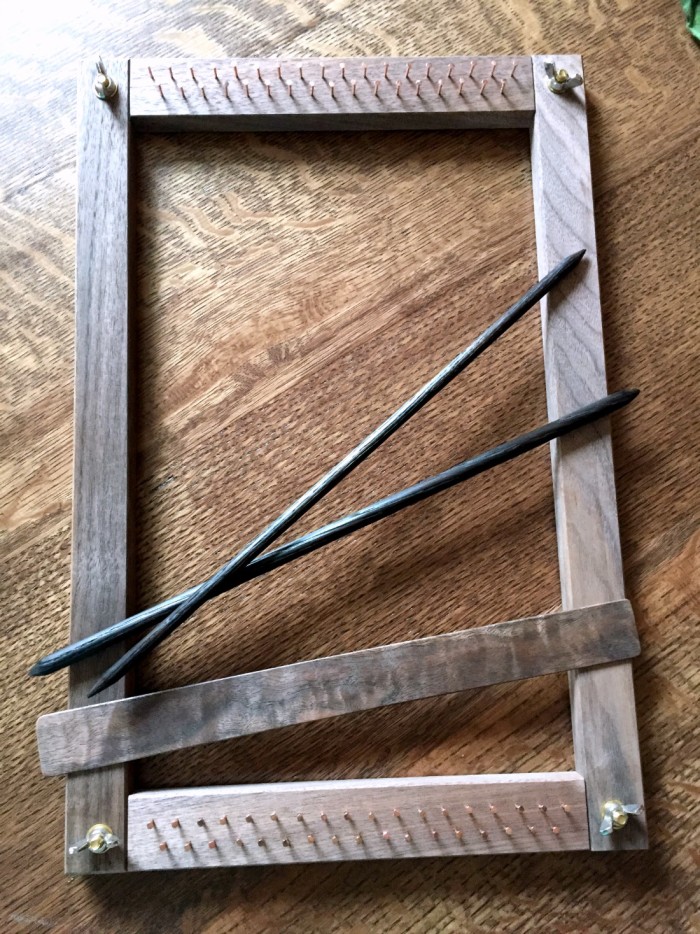 Turns out that thingy to do it on is a loom and, yes, they are on Amazon but are simple enough to make at home. I poke around on Pinterest, follow some links, get lost in some blogs, check out some resources, and before noon I have the Brandon in the shop sawing wood scraps as I watch some You Tube videos for basics. I had him make me one first so I could 'test' the design. I ended up with a beautiful walnut loom because everything the Brandon makes is beautiful.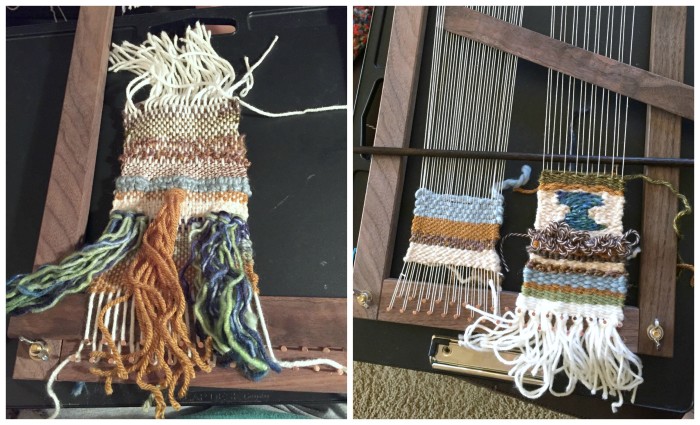 Before long I also had these wonky scrappy messes of weaves from what I already had in my yarn stash. I wasn't in love with them but learned so much so quickly by just diving in and seeing what happened. I wasn't happy with the big visible white lines in the first one so I tried smaller cotton thread for my warp (that is a fancy weaving term that is now part of my vocabulary). Then I tried spacing the warp over every other nail – Ah – ha! much better. I was finding I could mix different textures and ideas into a weaving like painting a canvas. I was hooked.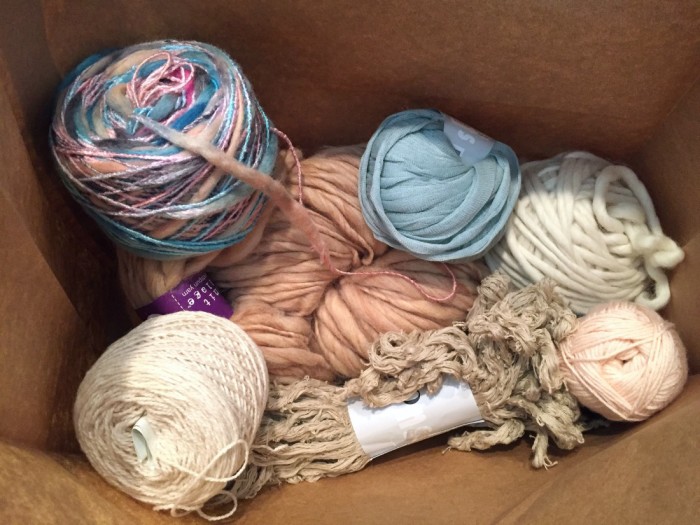 I played with different yarns and rediscovered our adorable local yarn shop and tested out maybe one or 7 new ones. I approved the loom design and Brandon made one for mother (since that is the whole point of this, right?) I continued to test ideas of my own over the next few days and ended up with a real first weaving that I actually liked!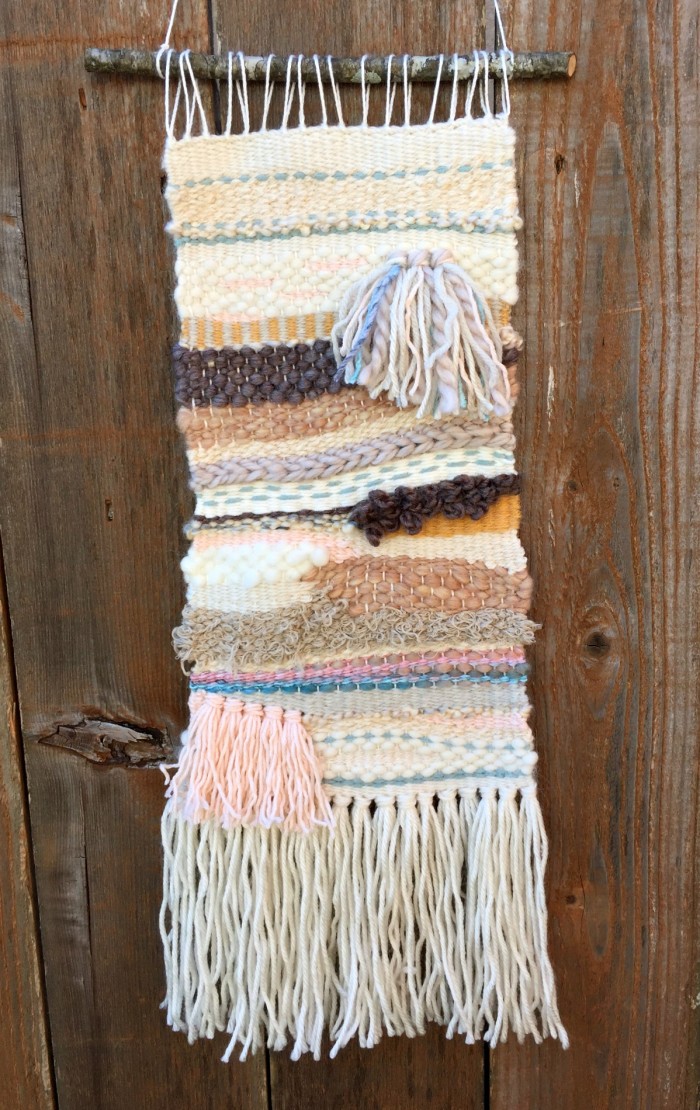 Fast forward a few weeks and here I am drowning in my yarn stash, a Pinterest Board filled with inspiration, and a new hobby to share my time with. All in time to get a nursery ready and prepare for baby number two in a few more weeks. It is definitely a nights on the couch kind of hobby which is nice. Although the crochet baby blanket I started may not be finished in time for baby girl, at least she will have some pretty weavings in her room.
Here's to following curiosity!