I'm 38 weeks along and we will be meeting this baby girl very soon. I haven't shared any belly photos but have been collecting them for my pregnancy journal and labeling them with an app on my phone. These are just mirror selfies with my phone in my messy bathroom and I never intended for anyone to really see them, so they are not the best quality. After putting them all together though I liked being able to see all of the changes so I thought I would share them here. It really is amazing what our bodies can do and what happens in just 9 short months.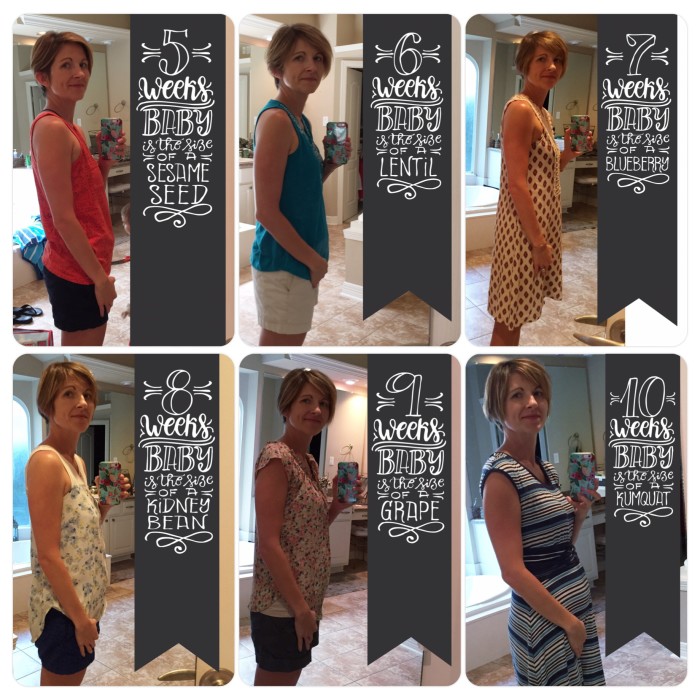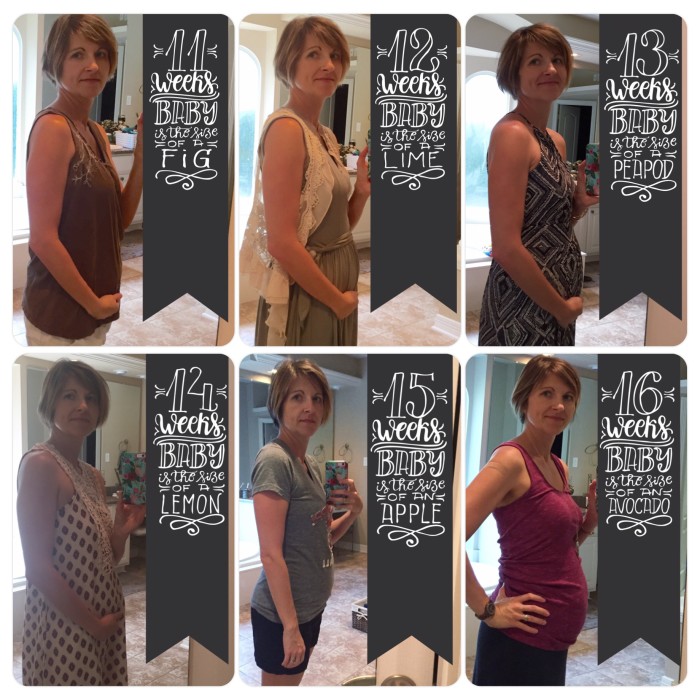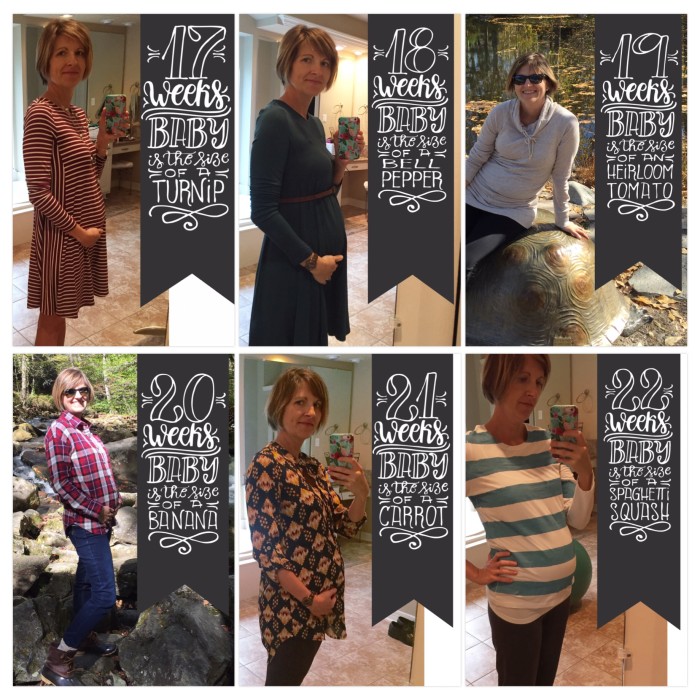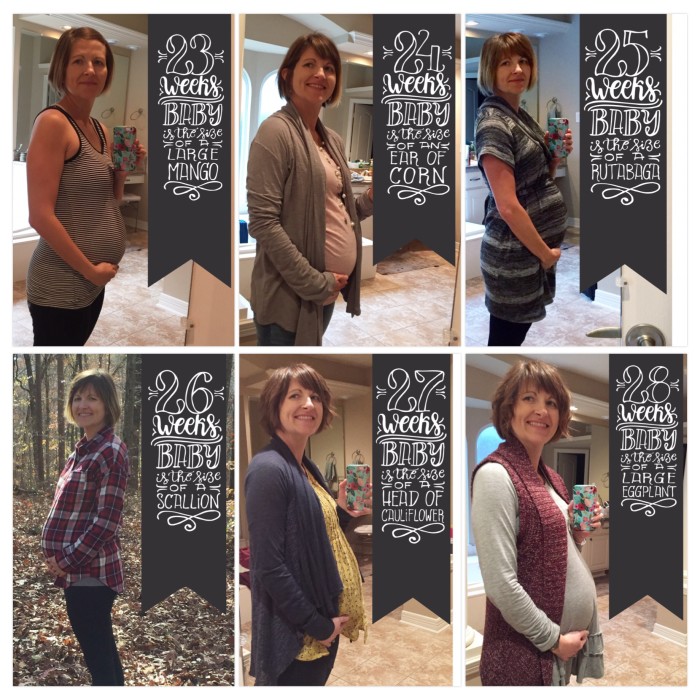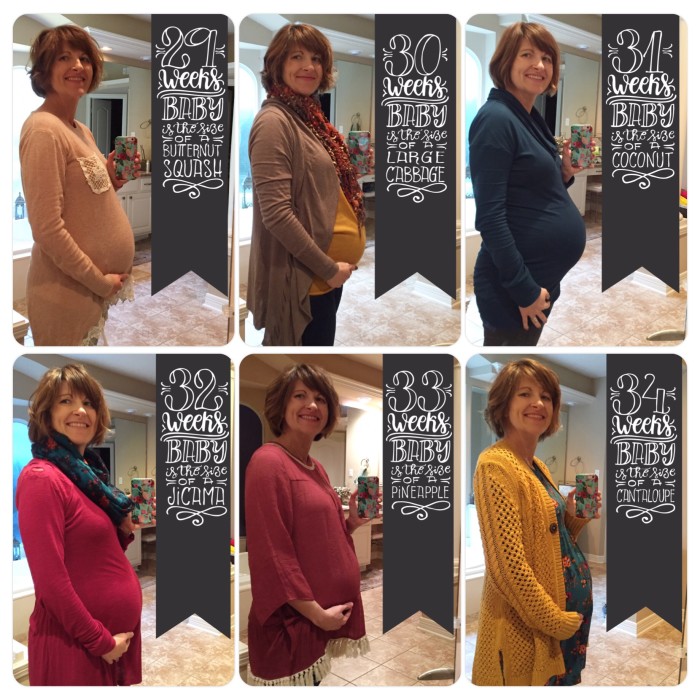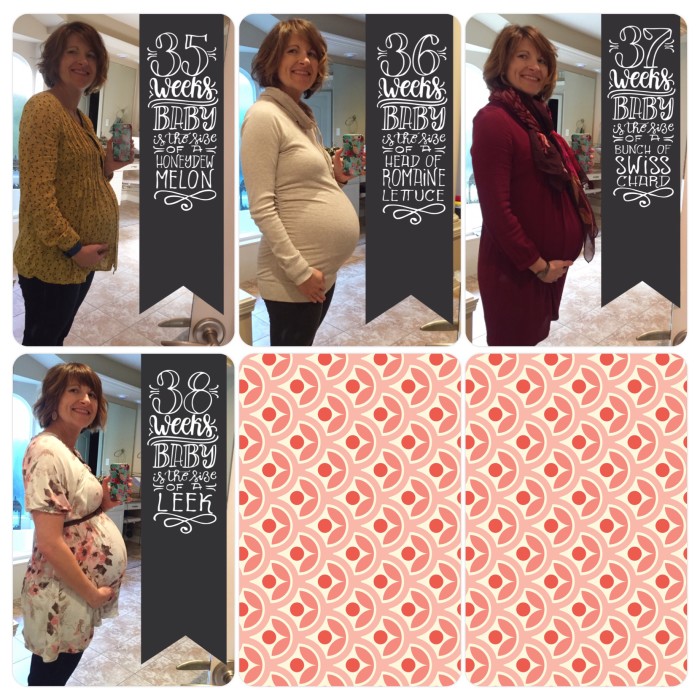 It is kind of funny to look back at my facial expressions in the early weeks. I really wasn't as miserable as I look, I just didn't think I would ever do anything with these photos. It is also kind of funny to look around week 18 and remember thinking how huge my belly seemed at the time. So much change – even my hair changed dramatically (thank you prenatal vitamins). We will see how many more weeks get filled in before we meet this baby girl in person!
Note: I edited the pics on Rhonna Designs Magic and Rhonna Designs apps and put them into digital pages with Becky Higgins Project Life app. All really fun easy to use apps that make my phone a toy.