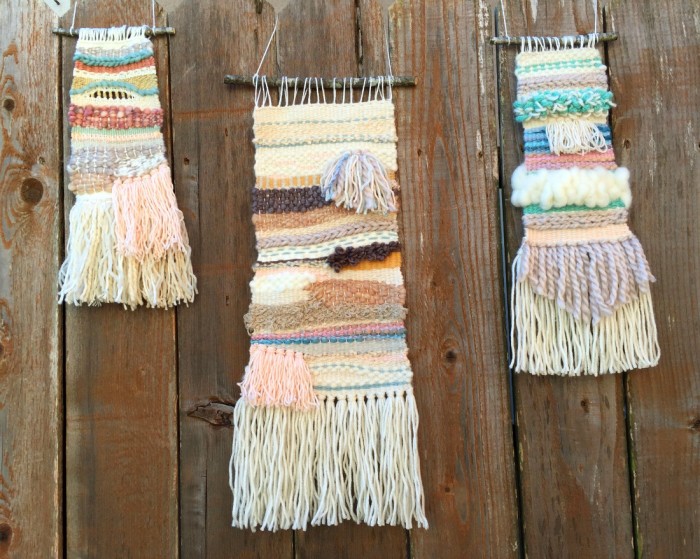 Last week I shared my new weaving obsession and thought I would show a couple more that I have finished.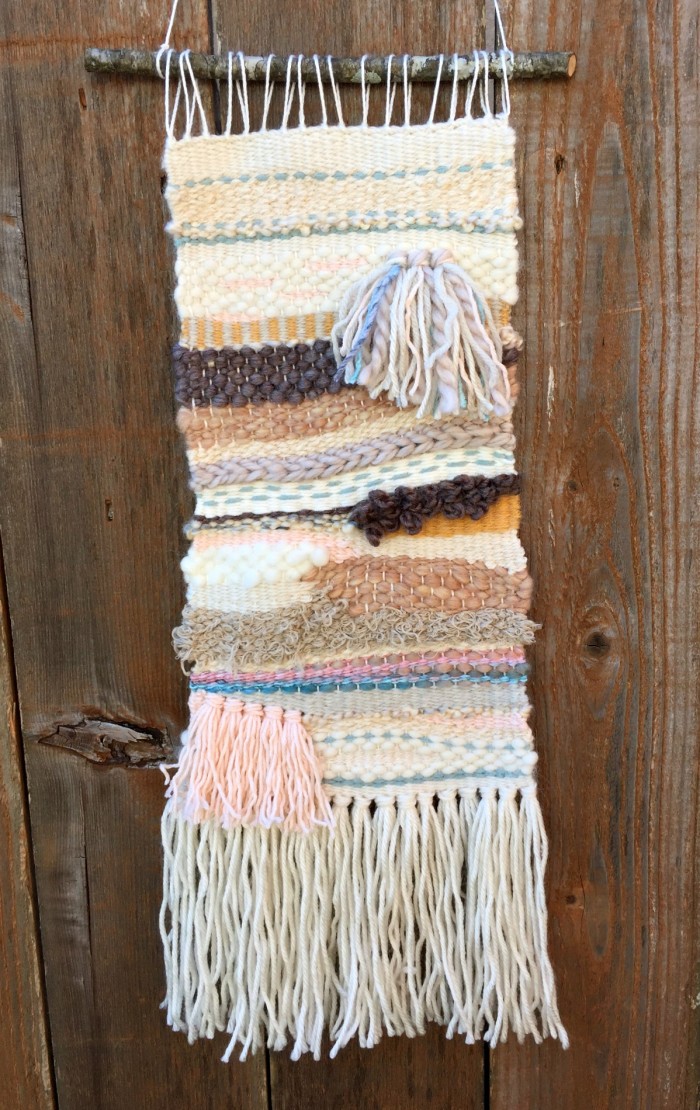 This first one is sort of a sampler of new yarns I wanted to try, every technique I had yet learned, and experimentation with color and texture. It is by no means the best I hope to make, but I do really like it and learned so much in the process of making this one.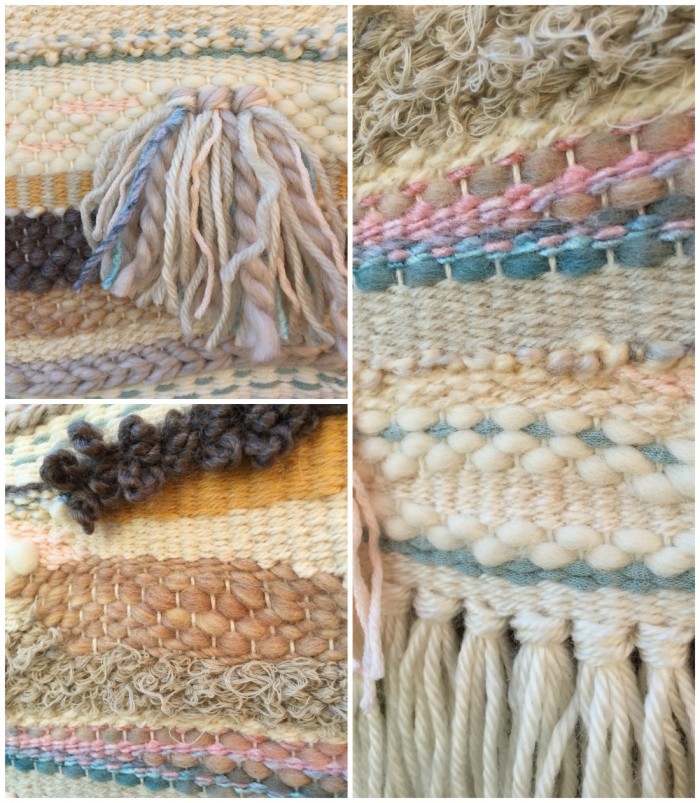 One thing I've learned is that I love yarn! I have been crocheting for a while and have always loved the idea that I can make a totally new thing from what was just a ball of yarn, but this process has allowed me to really experiment with the wide range of yarns that are available and I have been missing out. My first visit to the yarn shop I spent an hour just looking at the different textures and fibers and was amazed at how much variety there is. I have found that I absolutely love wool! I have never worked with it because I worried about it being too scratchy or too hot, but there are so many different varieties and so many of them are incredibly soft. Shopping in big box craft stores I have mostly worked with acrylic but the range of natural fibers is really exciting and I am loving experimenting.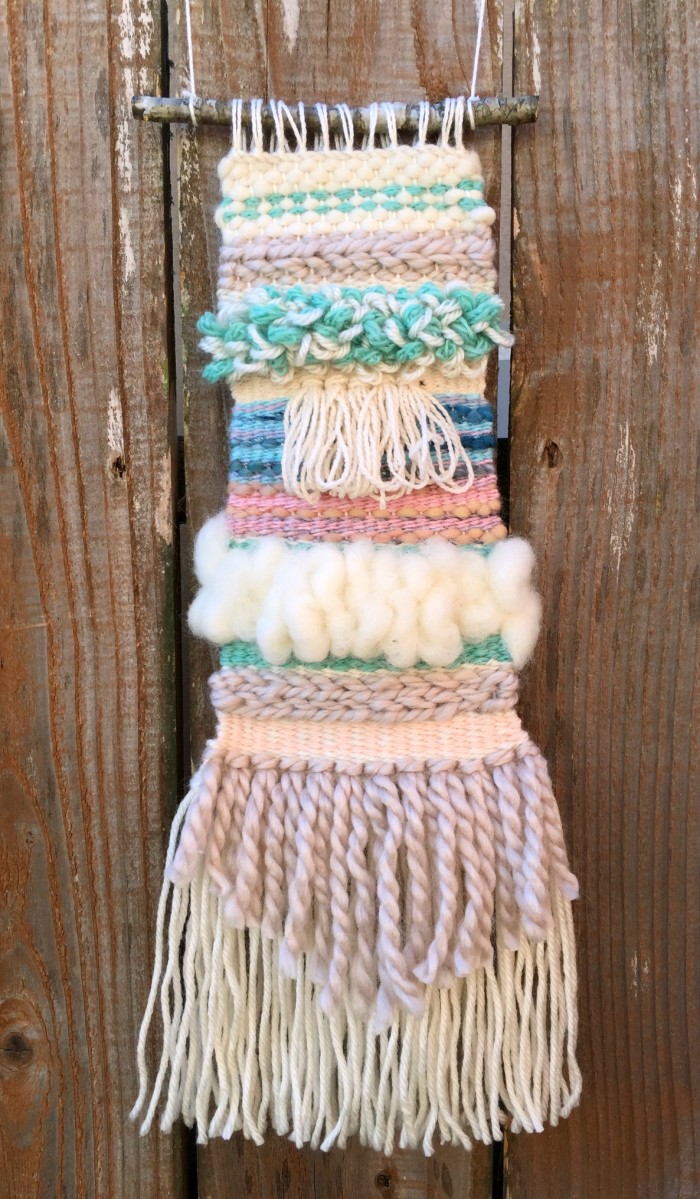 I made this second little mini weave while we were in Mississippi over Christmas. I thought about this one a little more ahead of time because I needed to narrow down which yarns to take with me. I stuck to horizontal lines here but still used a variety of techniques. In the end I think it is more cohesive than the first, so limiting my palette a bit from the start may be a good thing for me.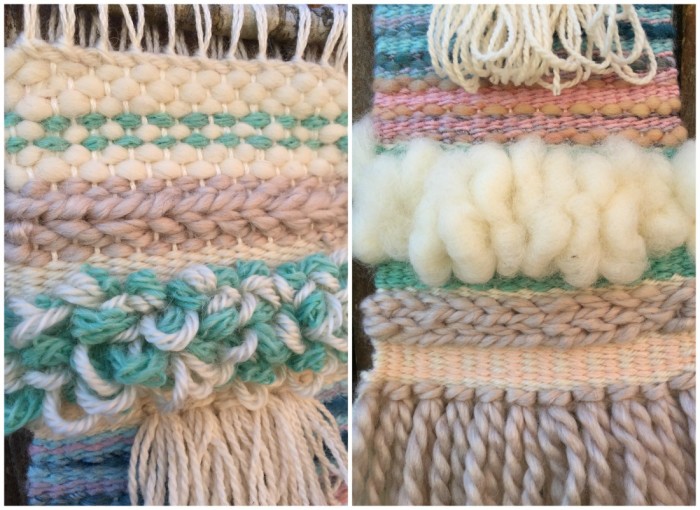 I experimented with big loops of yarn and also tried out using raw wool roving I had in my stash from Hobby Lobby. It was a bit difficult to work with and not the softest but I am curious to try out other types of wool roving and see how it goes.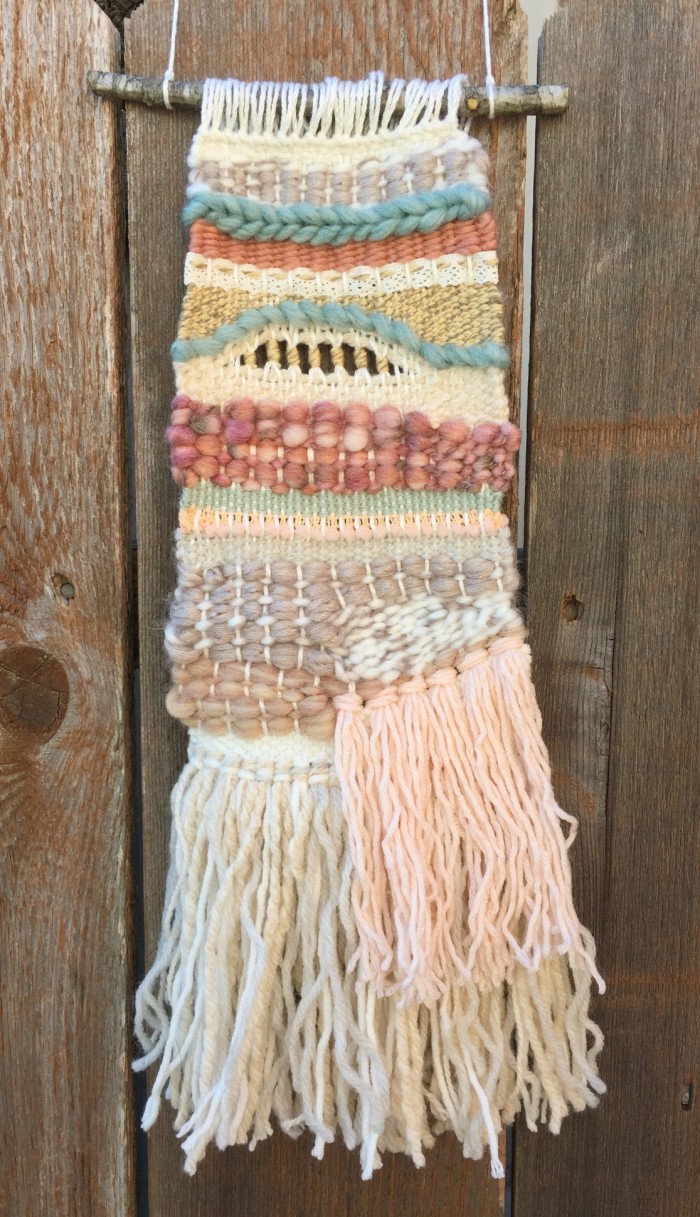 This mini weave came along after yet another visit to the yarn store. I still may have a bit too much going on for one small area but I like it. I made big bulky fringe at the bottom here and used several big chunky yarns before switching to much thinner and it definitely gave the weave a bit of a pear shape so I think I need to pay more attention to yarn weights as I work to keep the shape more uniform. Here I also experimented with my warp (vertical) threads closer together so had to think a little more about how to incorporate the chunky yarns so they kept their texture.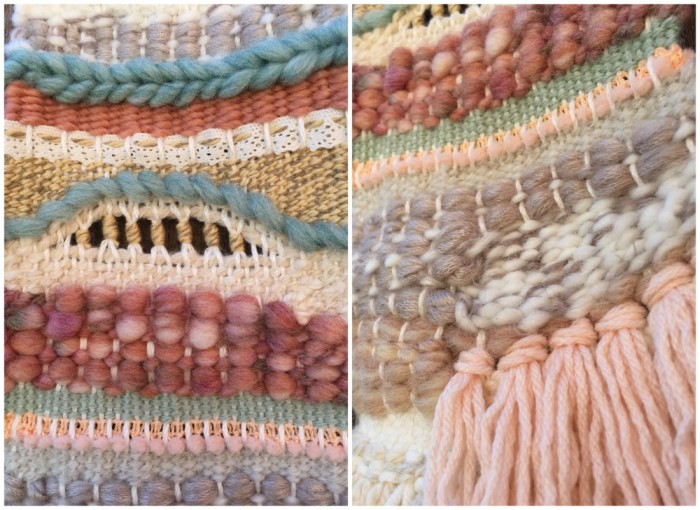 I tried out including some ribbon trim and playing with an open area of warp threads with yellow yarn wrapped around them. I really like the detail it added so I will likely be incorporating those ideas again.
I so love the process of starting something totally new. I love the learning and the experimentation and the way it brings in inspiration for so many other interests. I have others in the works and am excited to see where this new hobby goes next. For one thing, I am thinking I need a bigger loom!